Ingleside Village Pizza, 1635 Montpelier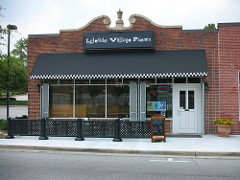 Opened in February 2008, Ingleside, a locally owned franchise of Macon's best loved pizza restaurant was the first new tenant in Mercer Village.  A range of creative financing and incentives enabled us to recruit this neighborhood business.  The new storefront inhabits a historic building in the 1600 block of Montpelier, along a commercial district.  Urban chic design promises to enliven the Mercer Village and attract students and neighbors alike to the Corridor.
Francar's Buffalo Wings, 1367 Linden Ave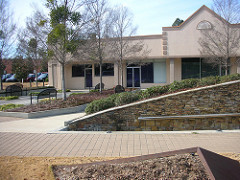 Francar's Buffalo Wings moved from Log Cabin Road to Mercer Village in 2009. Owners Carl and Sharon Fambro welcome residents and visitors alike to enjoy their wide assortment of wings.  Read the Press Release for more information.
Jittery Joe's
Jittery Joe's opened in 2008. Headquartered in Athens, GA, Jittery Joe's offers a local twist to the traditional coffee shop atmosphere. Live music on most Friday nights and activities on Saturday nights make Jittery Joe's a great place to be any weekend.
WMUM, Georgia Public Broadcasting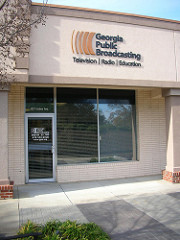 WMUM, Macon's affiliate of Georgia Public Broadcasting, anchors the Triangle Building.  Everyday, the station brings local news and public radio to the region.  In addition,WMUM provides learning opportunities for college students interested in broadcast and journalism.  WMUM's significant investment in this facility attests to the exciting changes soon to occur in the entire College Hill Corridor.