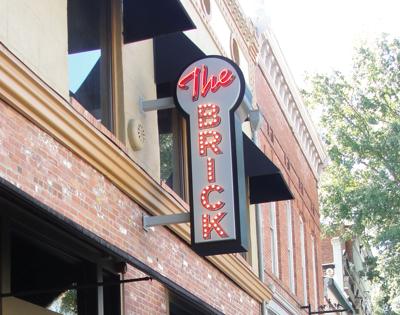 The Brick is coming to the Lofts at College Hill (Lofts Phase IV), the mixed-use retail and loft development currently under construction behind the College Street post office. The independently owned restaurant and bar has been a fixture in downtown Milledgeville since 1993. Its new Macon restaurant will mark its second location – and a first-time expansion of its pizza, wings, sandwiches, pastas and salad menu offerings.
The Brick's Macon location will be 5,200-square-feet plus an outdoor patio. It will be one of the largest independently owned restaurants in Macon, with the capacity to seat over 200 patrons. Open for lunch and dinner seven days a week, The Brick will feature a full bar, offer live music and will be open until 2 a.m. on weekends and until midnight during the week.
Construction continues at a full force on the Lofts at College Hill, with students slated to move in by late summer. The Brick will open in July. This is the second restaurant to occupy the first-floor retail space. Boba Mocha, a specialty coffee, tea and snack shop, announced its plans to join the development at its groundbreaking last July.