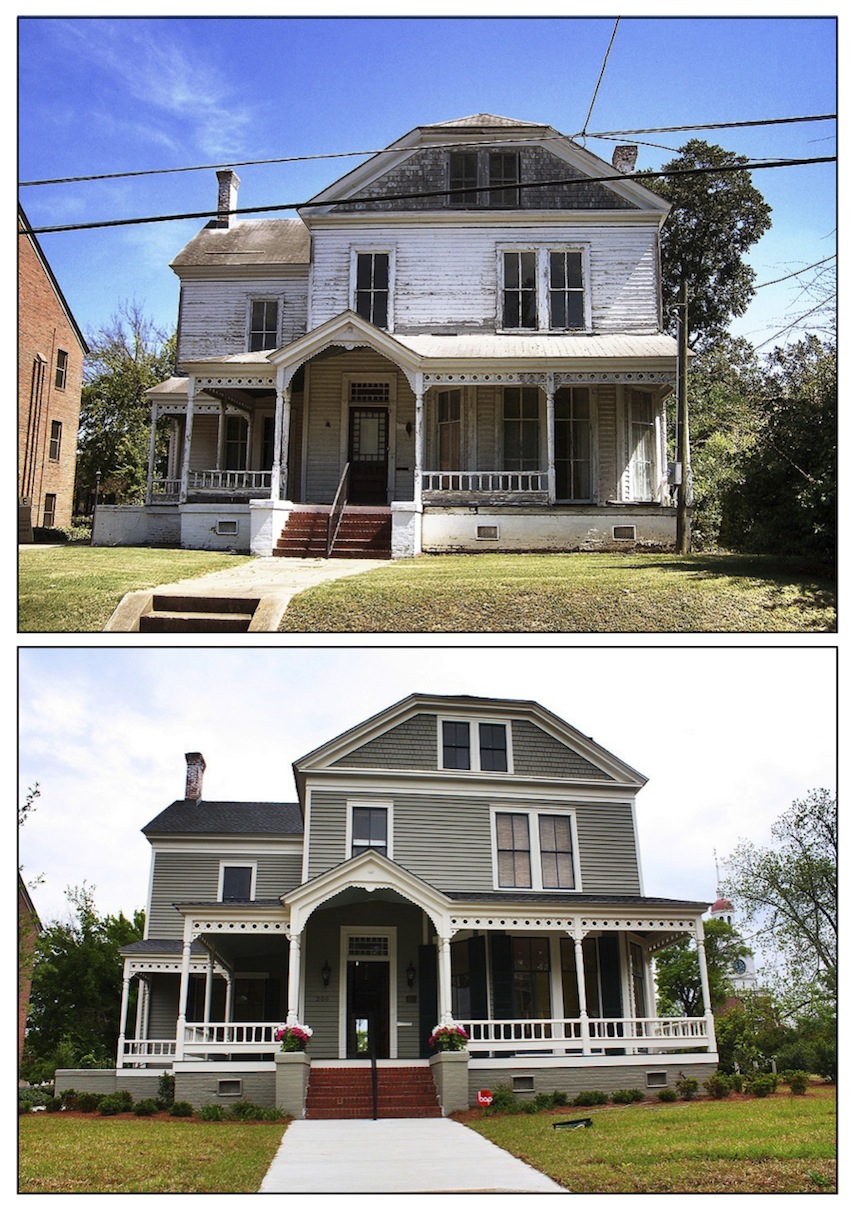 Efforts by the College Hill Corridor, residents, and partners are having a significant impact on our entire community, according to a recent study. From 2002-2011, property taxes paid in the College Hill Corridor increased more than they did in the City of Macon or Bibb County over the same period. The Center for Economic Analysis in Middle Georgia State College's School of Business conducted the study and found that:
– Property tax income increased 57% in College Hill versus 30% for Bibb County as a whole.
– From 2002 to 2011, total property tax income increased by nearly $1,000,000 within College Hill alone.
– Much of this increase was due to rehabilitation of abandoned houses and construction on empty land, meaning crime was reduced, blight was eliminated, and taxpayers saved money by avoiding demolition.
– Property tax increases from downtown and intown areas are especially important for City, County, and School Board coffers because it's a double win: costs are reduced while revenue increases.
According to Josh Rogers, Executive Director of Historic Macon, "These statistics prove a fact that we already knew was true from living and working here: private investments in historic preservation are making intown neighborhoods beautiful, safe, vibrant, and valuable. In tough times, the investments through this partnership may be the single most important tactic in balancing public budgets. We have proven a system that could save thousands more historic buildings in neighborhoods across the city."
According to Heather Bowman Cutway, Chair of the College Hill Corridor Commission, "So many people have worked hard to transform the College Hill into a vibrant community, so it is no surprise that it has become a desirable place to live, work and play."
Click here to view the complete results of the study.