The College Hill Corridor Commission is a diverse group of volunteers committed to promoting an improved physical, cultural and social connection between Downtown Macon and the historic neighborhoods surrounding Mercer University.
Formed in 2007, the Commission shepherded a process that culminated in the College Hill Corridor Master Plan, which represents the best ideas of a talented design firm, local government officials, neighbors, students and even visitors.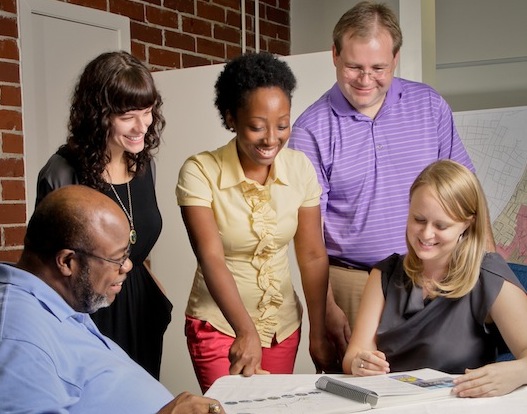 Commission members are named by virtue of their positions in stakeholder organizations within Macon-Bibb Co. and focus to implement priorities of the College Hill Corridor Master Plan. The co-chairs of the Commission, appointed by the Mayor of Macon and President of Mercer University, also sit on the College Hill Alliance Steering Committee.
All Commission meetings are open to the public and posted to the College Hill Events Calendar. Community feedback is welcomed and appreciated.