Developed by Philadelphia-based Interface Studio after numerous public meetings to gather community input, the orignal College Hill Corridor Master Plan concentrates on five areas that makes living in the Corridor like no other community in Macon.
With regular, cool events enhancing the area's Vibe; greenspace and eco-conscious initiatives that improve the Environment; cycling and pedestrian efforts to cool the streets and meet the multi-modal goals of the Connection; residential and business developments targeting the College Hill's Look as Macon's urban and historic center; and, initiatives and projects dedicated to the Basics of creating a place that is clean, safe and branded, College Hill is an ideal area to live, work, learn, dine, shop and play.
New recommendations for the College Hill Corridor Master Plan, based on community input compiled over a series of public meetings in early 2014, were revealed at the Report to the Community 2014. Among the recommendations is the addition of two new themes: the Strong and the Biz. The Strong seeks to promote exercise, nutrition, access to healthy, affordable food and preventative care. The Biz is about job creation, fostering entrepreneurship and economic development. Other key recommendations were made to the original five parts of the Master Plan: the Basics, the Vibe, the Environment, the Connection and the Look. It was also recommended that the map of the College Hill Corridor extend to create a terminus at Riverside Cemetery and Rose Hill Cemetery.
To view the orignal College Hill Corridor Master Plan (224 pages), click the image below.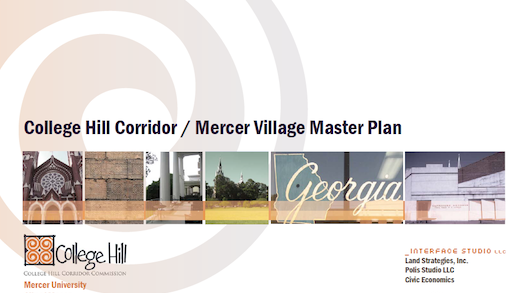 To read the College Hill Corridor Master Plan Refresh (82 pages) online, click below.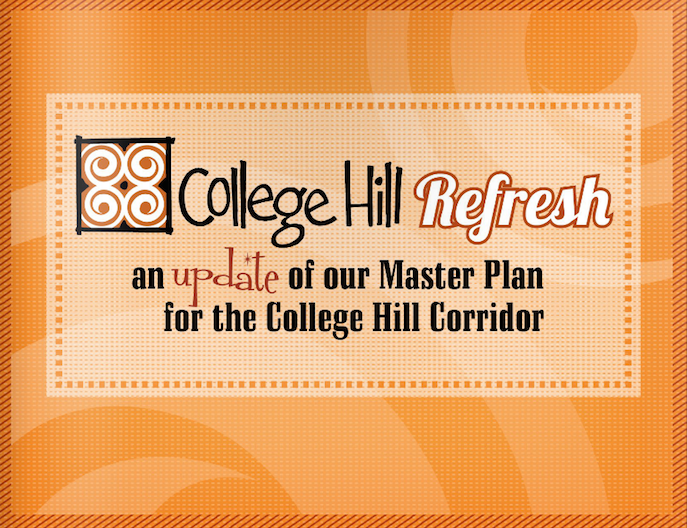 To download the entire document to print or read offline, click here.