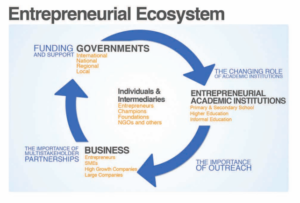 Understanding the vital role of entrepreneurship in recruiting and retaining young talent, the College Hill Alliance is currently working with an advisory committee of Central Georgia business and academic leaders to launch a regional plan for fostering entrepreneurs.
The initiative is dedicated to networking the technology, know-how, and capital already available locally with the additional regional and national resources needed to guide entrepreneurs, inventors and growth-oriented enterprises through their development stages.
The effort aims to use public and private collaboration to produce viable companies within the region that can provide well-paying jobs.
If you have an innovative idea or existing business, please fill out the Entrepreneur Interest Questionnaire below. Our office will then contact you.