College Hill is a two-square-mile linear corridor weaving together all of Macon, Georgia's intown neighborhoods. Each of the Corridor's neighborhoods has a unique history, evident today in its character and identity.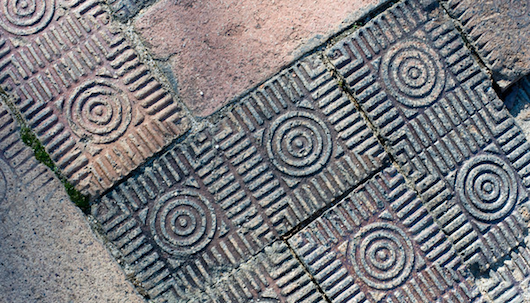 Beall's Hill 
Located near Mercer University, Beall's Hill is the first neighborhood focused on by Historic Hills & Heights, a public-private housing partnership. The neighborhood reaches from Orange Street to Telfair and First Streets. Beall's Hill is based on the new urbanism model and is a mixed-income, mixed-use, walkable community that was transitioned from a blighted past to a fully revitalized future. The diverse area currently has a variety of brand new homes and historic rehabs under construction. Among the unique features of the neighborhood are a community garden, gateway pedestrian bridge and a strong, diverse neighborhood association, made up of longtime and brand new residents who sincerely care about their community. Visit BeallsHill.com  for more information about the vibrant neighborhood.
Huguenin Heights 
The neighborhood was the first revitalization project by Macon Heritage Foundation. Begun in 1994, a total of 16 houses were restored for single-family owners in Huguenin Heights. Bounded by Tatnall Square Park, I-75, Oglethorpe Street and Coleman Avenue, and adjacent to the Mercer University campus, the neighborhood features two-story Queen Anne houses averaging 2300-square-feet, most of which were built in the late 1800s. The successful restoration of the neighborhood has served as a demonstration to other communities and has been featured on HGTV's "Restore America" program. Today, Huguenin Heights is the anchoring neighborhood to Mercer Village, the Corridor's booming commercial district. Residents include Mercer faculty, young professionals, retirees, artists, life-long neighbors and many families.
InTown Macon
The historic InTown Macon district began in 1823 when the town plan was first laid out and continued into the 1940s. The district is compromised of several College Hill neighborhoods and is significant in the areas of historical and landscape architecture. InTown Macon contains a varied collection of residential buildings that range from landmark mansions to hip, rehabbed shotgun houses. Travel along College Street, the College Hill Corridor's main vein, and see landmark mansions that range from Queen Anne to Italianate, Neoclassical Revival, Greek Revival, Late Gothic Revival, Romanesque, Art Deco and more. To learn more about the historic district, visit InTownMacon.org.
Tattnall Heights
Located adjacent to Tattnall Square Park, Tattnall Heights is bound by Adams, College and Oglethorpe Streets. Many of the homes are Victorian Vernacular cottages, either rehabbed or newly constructed within the last decade. Among the signature streets is Tatnall Place, where the newest homes were built with historic charm. The neighborhood is also home to Tyler's Place Macon Dog Park, a six-acre, off-leash dog park that serves as a community point and destination for residents and visitors alike.